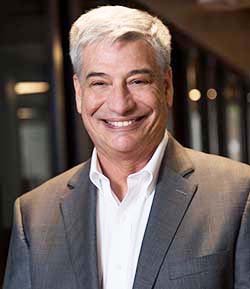 4thly is led by Silicon Valley veteran Bret Waters. He's been immersed in the Silicon Valley startup world for his his entire career as an entrepreneur, CEO, investor, and academic. Today his focus is helping other entrepreneurs and innovators succeed and thrive. In addition to running 4thly, he teaches entrepreneurship at Stanford University and coaches startup CEO's at Miller Center for Social Entrepreneurship, where participants have gone on to raise over $750M in capital.
Previously he founded and ran three Silicon Valley software companies, raising capital, building high-performing teams, creating innovative products, and managing successful exits.
He also spent six years on the advisory board of the Stanford University Graduate School of Education, working to bring innovation to K-12 education, and has served as Chief Mentor with the European Innovation Academy, teaching Silicon Valley innovation methodology to engineering students from around the world.
He received his MBA from the Kellogg School of Management at Northwestern University.