Guest Speakers
A key part of the 4thly startup accelerator experience is our expert guest speakers. From venture capital to user experience; from Silicon Valley lawyers to product managers, from experienced CEO's to PR experts, we bring in amazing guest speakers on a variety of topics.
Edith Dorsen
Venture Capital
WomensVCFund ll
Amod Dange
Product Executive
Facebook
Ashley Porciuncula
Chief Product Officer
London, UK
Hala Jalwan
Product Manager
Google
Rich Mironov
Author
The Art of Product Management
Max Shpakovskiy
Design Sprints
Europe
Louis Lehot
Attorney, Silicon Valley
Thomas Kriebernegg
CEO
App Radar
Marc Tarpenning
Co-Founder
Tesla
Theresa Maloney
Strategic Communications.
Silicon Valley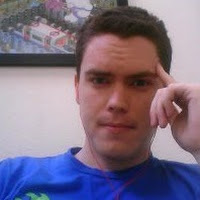 Rex Riepe
Philosopher
Silicon Valley
Daniel Brown
Pitch Coach
Presentation Expert
Bob Webster
COO
Venture Capital
Gleb Braverman
CEO
Gossip, Inc.
Mark Steiner
IP Attorney
San Francisco
Bruce Cleveland
Venture Capital
Silicon Valley